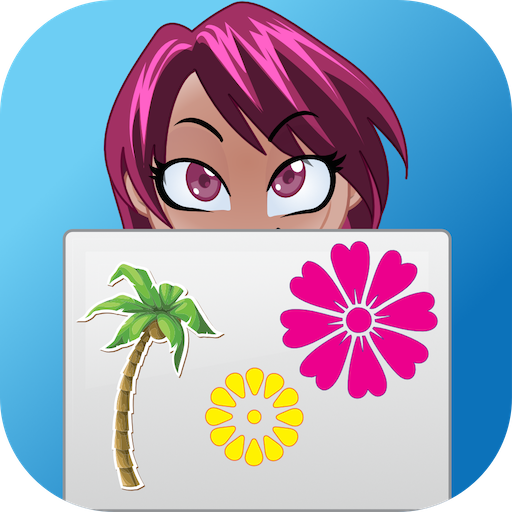 Did you start out using WriteOn Lite, but love the app so much you want to use WriteOn with its unlimited number of projects? And now you need to get your project from WriteOn Lite into WriteOn?
Now you can! Our latest version of WriteOn Lite (version 1.2) and WriteOn (also version 1.2) does exactly that, and it's so easy!
Watch this video to see how it works:
It's a nine second video, so not very long at all. Still, if you don't want to watch the video, follow these easy steps.
Make sure both WriteOn Lite (with your project) and WriteOn (the paid version) are installed on the same device.
Start up WriteOn Lite.
Tap the Wrench button beside your project.
Tap the Export to Pro button.
Watch as WriteOn (the paid version) opens up and your project appears in the project list.
That's it. There are no more steps. 🙂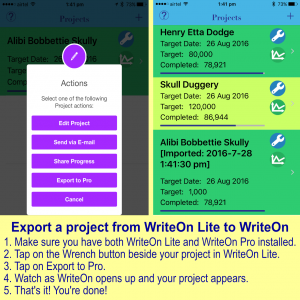 If you have any comments or questions, please let us know. 🙂