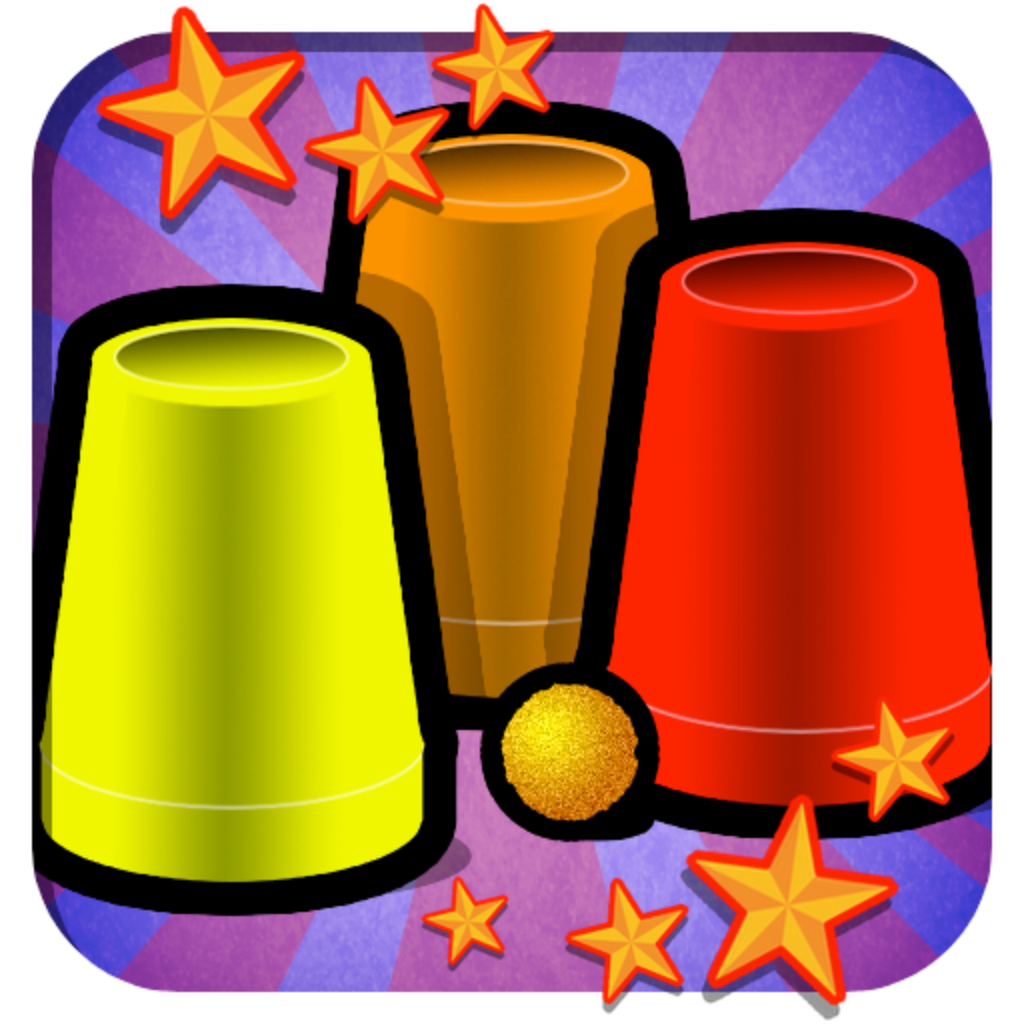 Pink Zombie Studios, where the Zombies and bad jokes never die, has released not just the iOS version of ShuffleFrenzy, but also an Android version of their flagship game.
Long for the old carnival days when you could enjoy a good shell game? Or, if you're not that old, do you want to find how fast your remaining eye is? If you said, "YES", ShuffleFrenzy is the game for you!
ShuffleFrenzy is Pink Zombie Studios' flagship game.
ShuffleFrenzy
is a simple game – follow the shuffling cups to identify which one has the ball. The shuffle speed and the number of shuffles increases if you keep guessing correctly. How good is your eye? How many shuffles in a row can you follow?
ShuffleFrenzy includes the following:
Two amazing themes that can be unlocked as you continue to play.
Eight different achievements to be unlocked. Some achievements are secret, so you'll have to figure out what unlocks them. 🙂
Kiip support so players in the US, Canada, and the UK (soon!) can win real prizes.
Challenge your friends to beat your highest score.
Brag to your friends via Twitter and Facebook about your high score.
Get the highest score on our global leaderboards by competing against other players from around the world.
ShuffleFrenzy is a free game for iOS (for the iPhone, iPod touch, and iPad).
Download ShuffleFrenzy now.
Version History
What's New in iOS Version  1.2 – 25 Sep 2013
Updated to iOS 7 and SpriteKit.
Removed OpenFeint.
Updated some gampelay functionality.
What's New in iOS Version 1.1.2 – 8 Apr 2012
Upgraded to the lastest cocos2D version for better support for the new iPad.
Added TestFlight for easier crash reporting.
Added Kiip support to provide the ability for players to win real prizes.
What's New in iOS Version 1.1.1 – 22 Jan 2012
Changed background music.
Added the latest version of OpenFeint adding the GameFeed feature to the iPad version.
Compiled for the latest version of iOS.
What's New in iOS Version 1.1 – 17 Sep 2011
Animated themes.
New "Fortune Teller" theme to be unlocked.
GameFeed integration for OpenFeint.
Version 1.0 for iOS – 24 June 2011
Initial release.