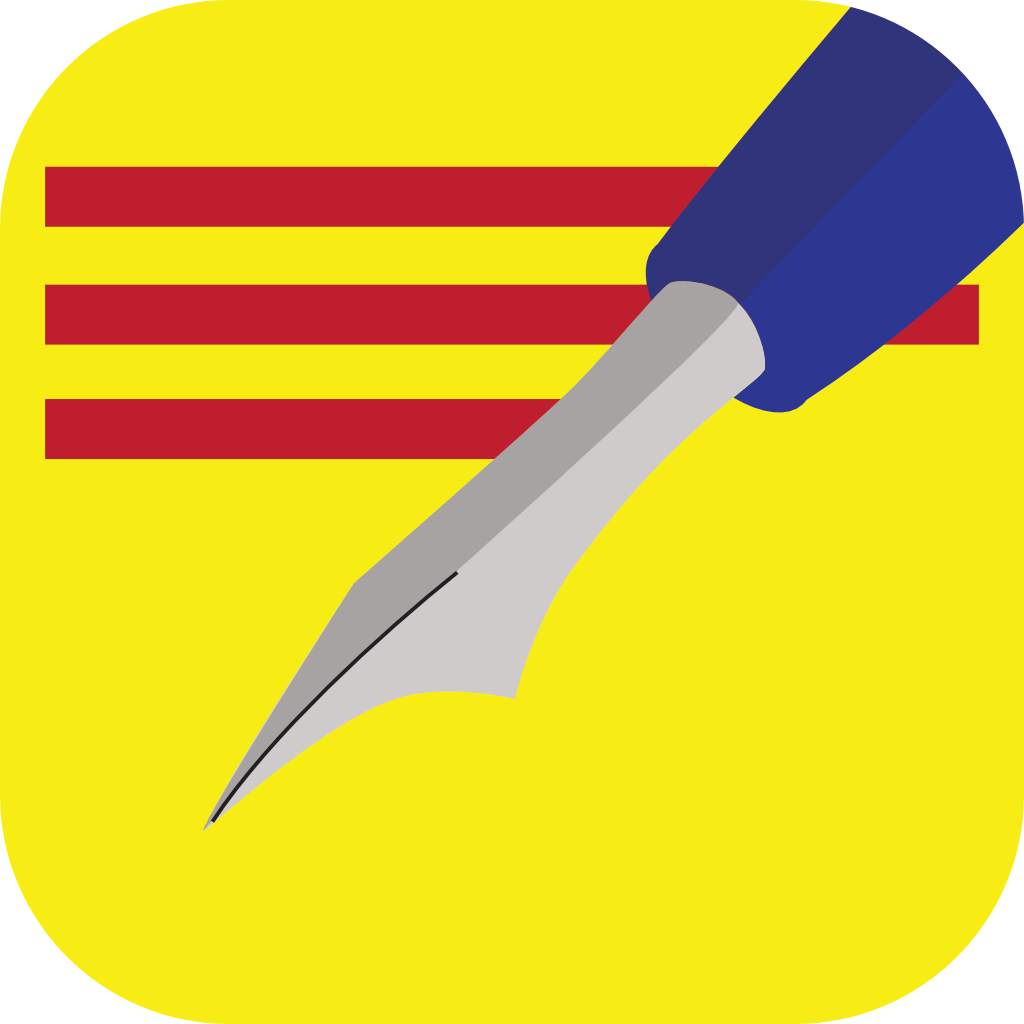 The zombies wrestled WordOne code for days and nights on end to get it into shape. They changed the graphics, beat bugs into submission, and generally created better havoc with it. And now the world gets to see what those pink little zombies we keep in the basement have done…
Created by a writer – because, yes, even zombies write, and some of them, quite well – for other writers, WordOne lets writers track their daily writing progress.
Main
As most successful writers have noted, becoming a successful author requires dedication and discipline. WordOne aims to provide this dedication and discipline by allowing you to set a goal for your writing project(s) and then letting you track your progress in reaching your goal by entering daily (or multiple times a day) word counts.
The app calculates detailed statistics based on your entered data, then provides you with useful information such as your current average words per day and the number of words a day you'd need to write in order to reach your set goal. This will allow you to plan your writing and to gain the necessary dedication and mindset necessary for writing daily by setting a word count goal that you'd need to achieve.
WordOne also provides you with visual indications of progress on each of your projects. The main project listing not only provides a progress meter which is updated as you add new session word counts, but it also colour codes the items in the project listing based on how close (or far) you are from achieving your set targets.
But that's not all! WordOne also lets you share your writing progress with other writers via social media so that you can encourage them by showing how much you'd achieved. WordOne has full support for iOS's share extensions and will allow you to share via any supported extensions/applications. Meaning you can brag about your writing progress all over your social media.
WordOne is also great for NaNoWriMo and other such goal-based writing challenges and contests.
Note: The pro version of the app allows you to track as many projects as you want. The Lite version only allows tracking one project, so if you want to track more than that, then you need to purchase the paid version.
Features
Support for one writing project in the Lite version or as many writing projects as you want in the paid version.
Color-coded projects listing which easily indicates current overall progress for each project.
Progress bar indicating percentage completed for each project.
View history for word counts on individual days and be able to see the total word count at that point as well as the session word count.
Ability to share session word counts with others via social media such as Facebook or Twitter.
Built-in feedback for bugs and feature requests.
Screenshots
WordOne Lite
WordOne
FAQs
Version History
Version 2.3.1 – 27 September 2019
Updated the app for the latest iOS version.
Various bug fixes and optimizations.
Version 2.3 –
Update to latest iOS and Swift versions.
Added Dynamic Type Support.
Fixed a minor display bug.
Version 2.2 – 17 September 2016
Updated for iOS 10 and Swift 3.
Added the ability to backup and restore data.
Added the ability to import data from WordOne Lite.
Some tweaks and optimizations.
Version 2.1.3 – 5 November 2014
Fixed a hard-to-find bug which caused crashes.
A few other minor bug fixes and UI tweaks.
Tweaked the crash reporting.
Version 2.1.2 – 30 October 2014
Fixed the project and work data entry forms not appearing on iOS 7.x.
Modifications to orientation support handling.
Version 2.1.1 – 25 October 2014
Added missing support for landscape mode.
Updated the data entry forms to work better in both portrait and landscape modes.
Updated some screens to clarify functionality better.
Version 2.1 – 10 October 2014
Added the ability to add word counts for multiple sessions during a given day.
Changed word count entry to always take only the total word count for the project and then calculate the session word count based on that.
Added the ability to share the word count for a session via social media.
Added a few new statistics values for each project to clarify how the current calculations work.
Fixed some layout and code issues.
Version 2.0.1 – 4 September 2014
Bug fix which ensures that the project total is correct if you enter a total word count when entering work instead of a daily word count.
Added a button to teh Help & Info screen to update project totals affected by the above issue.
Version 2.0 – 22 August 2014
Updated to conform with the latest iOS changes.
Now a universal app working on both iPhone and iPad.
Updated the app design to match the iOS 7 look and feel.
Changed how the data is stored internally so as to allow for easier addition of features in future.
Modified the UI to allow easier and faster access to projects.
Version 1.3 – 20 April 2011
Crash when changing Target Date – fixed.
Percentage value calculation/display issues – fixed.
The average words per day calculation – fixed.
Fixed a few memory leaks.
Version 1.2 – 9 Apr 2011
Updated to fix a few bugs/crashes.
Added percentage complete display for projects.
Version 1.0 – 8 August 2009
Initial release.